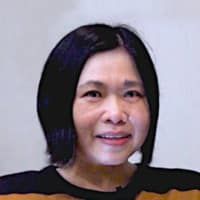 Hong Ching Goh
Hong Ching Goh
Senior lecturer, Urban & Regional Planning
Biography:
Goh, Hong Ching is a senior lecturer and currently the Urban and Regional Planning program coordinator at the Faculty of Built Environment https://fbe.um.edu.my/, Universiti Malaya.
She holds a Doctor of Natural Science degree (Geography) from Rheinische Friedrich-Wilhelms-Universitaet Bonn (attached to ZEF), Germany, a Bachelor degree in Urban and Regional Planning and a M.Sc. degree in Tourism Planning from Universiti Teknologi Malaysia.
She is a corporate town planner registered with the Malaysia Institute of Planners and the Board of Town Planners Malaysia.
She was a visiting scholar in the MIT-UTM Sustainable Cities Program (2014/2015), a member of the Global Young Academy https://globalyoungacademy.net/ 2015-2019), a fellow of the ASEAN Science Leadership Program (2016/2017).
Her recent research interests focus on the interface of development and conservation domains and the cross-cutting challenges and implications, which include urban planning and urbanization-related risks, tourism planning and impact management as well as the multi-level governance of natural resource and protected areas.
Currently, she is heading the Malaysian case study in the prestigious 4-year program 'Blue Communities' https://www.blue-communities.org/Home, an interdisciplinary program aimed at capacity building among the researchers from Indonesia, Malaysia, the Philippines, United Kingdom and Vietnam for sustainable interaction with marine ecosystems.