Nerina Finetto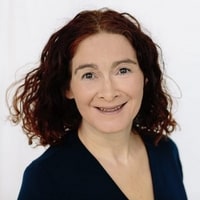 Nerina Finetto
Founder and Director
Falling in love is perhaps the shortest way between two people. A shared story, a conversation is probably the second shortest. You fall in love by chance but you have a conversation by choice. Cultivate it!
I was born in Italy, where I studied literature. I researched gender history, made prize-winning documentaries about innovation and technology, produced business television programs and corporate videos in Germany.
I became a mother of four, lost one of them, lost my way, then found it again thanks to the other three. I'm a story listener with a passion for people, a mission for helping great people tell great stories and the vision of making the world a little bit wiser. I am based in Stockholm and work with a small international team.