Beatrice Audétat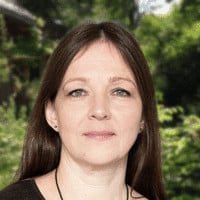 Beatrice Audétat
Web Designer & Developer
"Design is Philosophy of Matter."
- B. Audétat
Design means giving shape.
We give shape through ideas. If ideas are based on scientific realities, they shape future.
Being an education philosopher, to me research to me is the highest form of education.
Being a Web-Designer and Web-Developer, I am proud to help design a portal for TracesDreams where researchers can express their findings and positions, through which future is shaped and new culture is created.
Because to me culture is what appears when we divert negative impulses into harmless pathways due to caring love of each other. And a new culture is what we are in need of, to create a peaceful world.