Ekaterina Pugacheva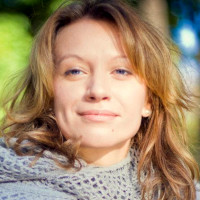 Ekaterina Pugacheva
Social Media Manager
"As a Social Media Manager, I am proud to grow Traces&Dreams Community in a natural and social way.
I am also keen on facilitating conversations across borders."
Ekaterina Pugacheva has a Ph.D. in International relations from Saint Petersburg State University. She has over 5 years of experience in event management, digital marketing, and product marketing, gained through positions in major international companies operating in Russia and Asia.