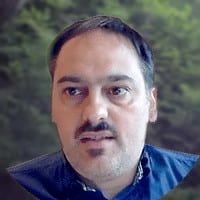 Francesco Carollo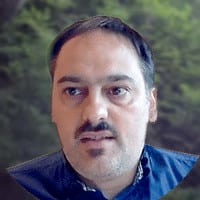 Francesco Carollo
Innovation Strategist
Biography:
Innovation Researcher, London, UK
Do we innovate?
What is innovation? Innovation is not polishing something old, adding a bigger screen or making a smaller battery. According to Francesco Carollo, real innovation transforms the way that people engage with each other. That's what really makes a difference. If you really want to make a change you have to change the basic cultural rules of society. So, he argues, innovation is a social thing, and we all can – and should – contribute.
Watch the video:

Listen to the Audiofile here:
Read the transcript of Francesco Carollo's Video here ◂
Francesco: My name is Francesco Carollo, I'm based in London. I am a researcher in innovation, most notably on the implication of collaborative sharing economy on society, innovation methodologies and innovation in cities. And I also consult with different types of organizations, and I am a co-design facilitator.
Nerina: What is your research area? 
Francesco: Basically, my main research fields are how to apply design, I would say, service design to public sector and how social innovation can be enabled by ICT, which means basically how tech innovation can have a good and social impact.
To give you an example that is both from a research and consulting side, I'm helping a few startups, promising early-stage startups that I believe they have the capabilities and potential to have an impact on society. And one of these basically helps visually-impaired people to navigate through cities or indoor and outdoor environments by availing the smartphone technology. So instead of using the classical cane, the stick, they use the smartphone. So they use technology to help a marginalized category of citizens so that ultimately, this will lighten up the welfare burden for the city and for the government if you improve the life of those who are in need.
Nerina: What is innovation, in your opinion?
Francesco: To me, the real innovation is transformative and it's cultural. So it transforms the way that people engage with each other. If it doesn't change this, to me, it's not real, true innovation. It's just old rules, new output and you're just polishing something up and making it more pretty. But the substance is the same.
Why is culture  important? Because culture is about the rules of engagement, how do you engage with other people and what you want out of those interactions. If you want to keep it as it is, you just keep the same rules. If you want to make an improvement, you need to change those rules. And you need to drive new behaviors, you need to create the opportunities for people to do things in a different way, but more meaningful.
Nerina: Why do we talk about innovation so much?
Francesco: Innovation at this moment, it's part of the so-called hype, everything is about innovation. We need innovation but at this moment, it's very tech-driven innovation. The problem is that the average user of technology, the average citizen, at this very stage, cannot cope with the implications of the mass adoption of technology, which means, in very practical terms, that we do things but we don't think of the implications of what we do just because we are shaped by the tools that we use.
You know, if I want to paraphrase Marshall McLuhan, he was saying that we shape our tools, then after the tools shape us. If we consider a smartphone, it's basically shaping our behaviors on a daily basis. And we live in a society in a hurry basically and we don't have a moment to think about what we are doing. There are those people that they think that every type of technology is good. And they call this the disruptive chaos that is brought by technology innovation. So whatever happened is fine, then there will be a new order. Somehow it's going to be fixed on its own.
Then on the other hand, you have those pessimistic like Evgeny Morozov and other people, other scholars. And I think I'm in between in the sense that I'm not supporting one of these parts. But I think that critical thinking because it's not mainstream, it's urgently needed, more critical thinking.
Nerina: Is innovation top-down or bottom-up? 
Francesco: Personally, both. During my research, I found out that – and this can have an impact on policy analysis, activities and policy-making – you need both levels. You need to find an intersection point, a breakeven point between applying top-down activities, so decision-making for those who are supposed to decide, and also tapping into the diversity of the crowd. So you need to have both. You cannot rely on only one of these. If you rely on bottom-up, there will be a point where you need to take decisions. And the crowd does not want to take decisions. The crowd, at a certain point, wants to delegate somebody or at least somebody will emerge, some leader will emerge and will take decisions because nobody wants to take those decisions. But we need a new breed of leaders, we don't need any more one-man-show leaders and basically the new leaders, they need to see themselves as enabling platforms. They need to help others to fulfill their potential. So there's a lot of unlocked potential around, within and outside the organizations. The leader's duty is just to unlock this potential to create as much value as well as impact for all the community they are serving.
Nerina: And the biggest challenges for business?
Francesco: Well, they need strategic tools because they need to think in a strategic way, in a more holistic, organic way. They need to break silos, so they need to break their silo thinking. So, you know, Silo thinking is basically "I work in finance, I don't want to know what the people in sales do, and I don't want to know what marketing does". While nowadays, it's more cross-sectorial type of activities and learning. Those organizations, those businesses, they need to become learning organizations, which means that on a daily basis, they need to learn from users, from their own colleagues what works, what doesn't, and they need to adapt.
Nerina: Why are you so passionate about innovation?
Francesco: Because I am an activist and I believe that the people that are in innovation ecosystem, most of them, they are activists as well. Even more, they do politics. They want to shape society. They have a vision of what type of society they want to build. I'm part of this fabulous global community on collaborative economy, OuiShare. We embrace change and we adapt constantly and we constantly challenge ourselves and our beliefs. And we always ask ourselves the tough questions. Where are we heading to? Are we happy with this? What makes us unhappy? How can we change this?
So we are pretty constant that especially in a community and you have people from everywhere and everybody can contribute and society is moving fast. And we don't want to be, as I said before, we don't want to be driven by technology. We want to drive our behaviors and we want to, you know, ride the wave of technology in a way that stays meaningful to our lives because we are looking for meanings and the meaning is the most important thing.
Nerina: Thank you so much.
Francesco: Thank you very much for inviting me. It was a pleasure.
Biography:
Innovation Researcher, London, UK