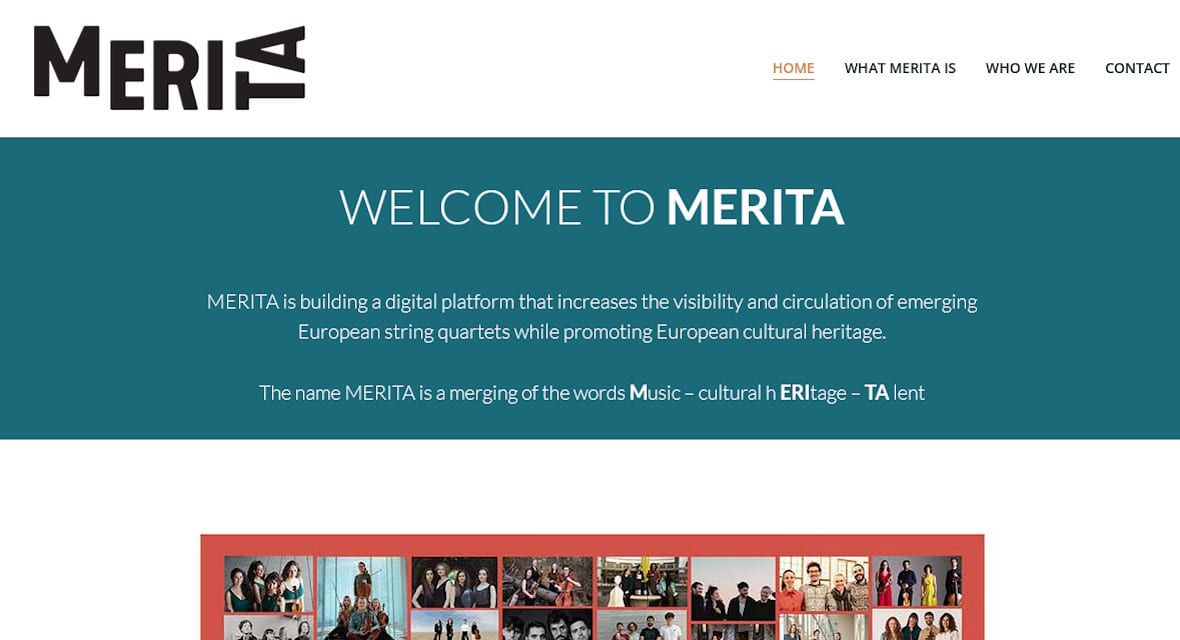 MERITA – where chamber Music, cultural hERI tage and TAlent meet is an online and offline platform that increases the visibility and circulation of emerging European string quartets by innovating and improving the sustainability of the music industry increasing access and participation in cultural activities promoting European cultural heritage strengthening connections between local and European culture, and between online and offline engagement.

Winner of the Creative Europe – European Platforms 2021 and co-funded by the European Union, the project's development lasts 3 years and is run by 17 cultural institutions from 12 European countries. It involves 38 string quartets for a total of 152 artists.

Through the digital platform, MERITA will showcase artists, present cultural sites and historic houses, educational materials, networking and content for the public, panel of online and on-site activities, i.e. trainings, artistic residencies, transnational and international circulation of young artists, studies and research.

The platform also allows new audiences to be brought closer to classical music and places of historical interest. It aims to become a reference point for (young) chamber musicians and practitioners, forming the basis for a new and lasting business model.

Traces&dreams AB is the partner in charge of the digital platform, and co-responsible for the communications strategy, the online training and the content creation.